EVENTS
Winter Solstice Circle: In-Person
Sunday, December 19th from 6:00pm to 8:00pm PST
In-Person Gathering at Kootenay Sol Yoga Studio (Trail, BC)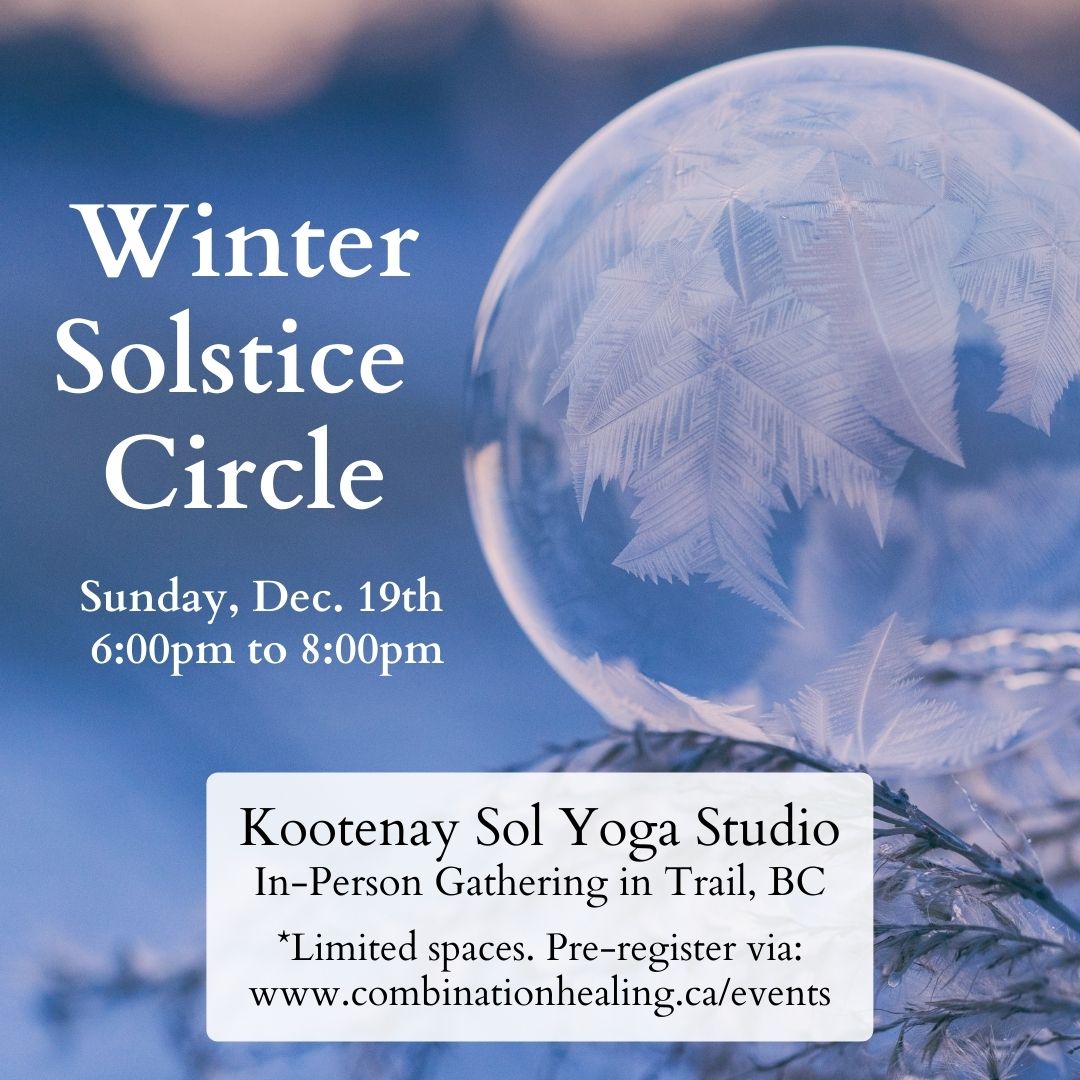 Save your spot via the Kootenay Sol Classes page and select Dec. 19th
Join us for a nourishing evening as we deepen into the richness of connection and tune into the cycles of nature at the Winter Solstice.
We'll start with a soothing meditation and a sharing circle before settling into deeper work.
There'll be a Solstice ritual and a longer guided mediation to connect to your intuitive nature so you can receive guidance for this time of your life.
The Winter Solstice Circle is a space to step outside everyday life into a more intentional, slowed down, and self-reflective time.
Who is this Circle for?
Any person who wants to connect to the energies of this potent time of year.

Those who want to slow down, pause, and reflect on life at this (often very) busy time of year.

Especially for those that are empathic, intuitive, and Highly Sensitive People.
If you resonate with the quote "We are spiritual beings having a human experience"(by Pierre Teilhard de Chardin) and are looking for connection and community, then this gathering is for you :)
Details & Registration
Sunday, December 19th from 6:00pm to 8:00pm
Kootenay Sol Yoga Studio (1397 Cedar Ave, Trail, BC)
Your investment for this circle is $25.00 CAD + tax
*Spaces are limited and pre-registration is needed.
Please have your vaccine passport and ID ready at check-in.
Bring a journal and pen to circle, along with a water bottle if you would like one.
Save your spot via the Kootenay Sol Classes page and select Dec. 19th
About your Circle Space Holder:
Lisa Matthews supports Highly Sensitive People who are building a spacious, calm, and intuitively-led life.
She's a Registered Craniosacral Therapist and Flower Essence Practitioner with a background as a Registered Nurse. Lisa is the host of the Highly Sensitive Soul Podcast and owner of Combination Healing in Rossland, BC.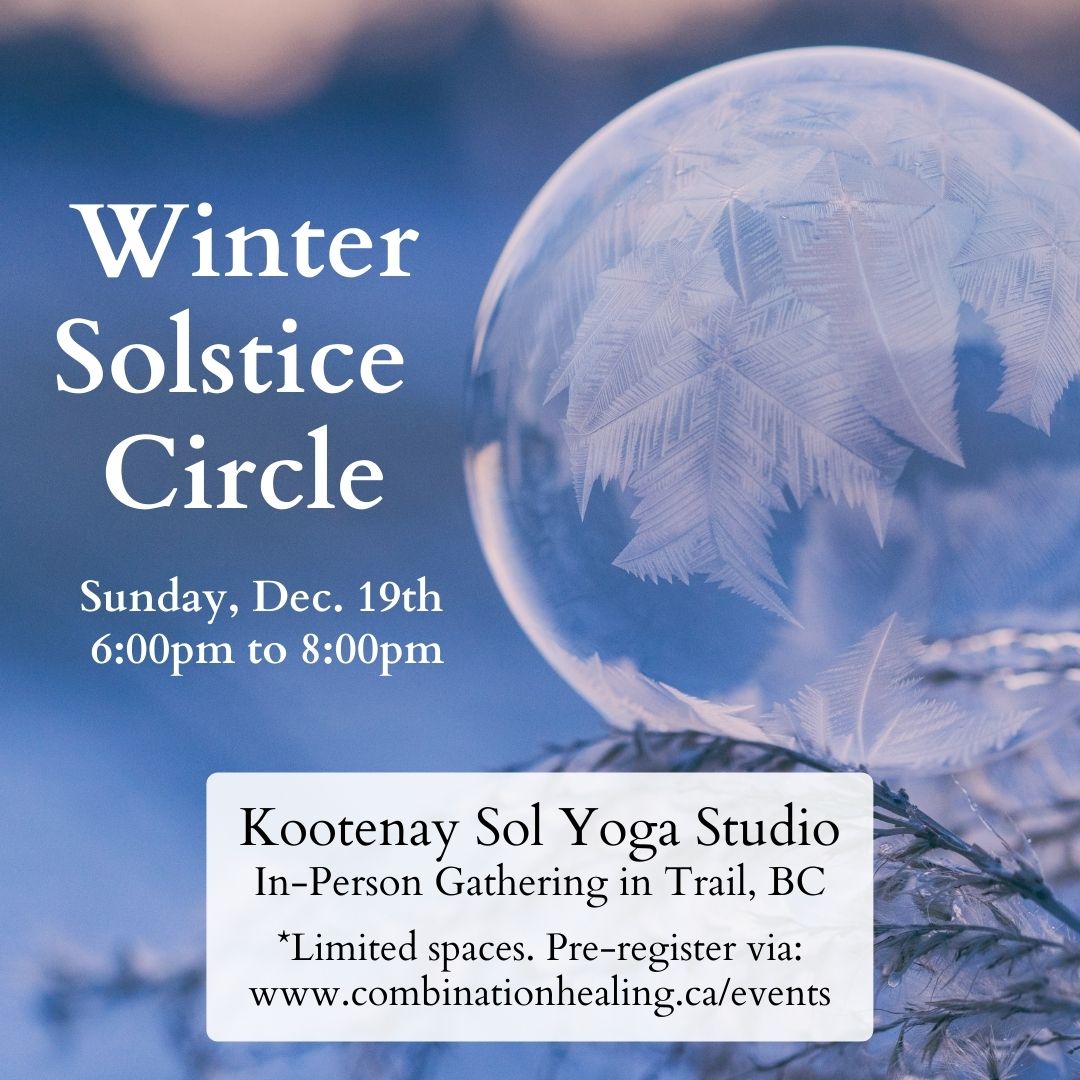 Come enjoy the stillness of this magical time of year in a like-hearted community.