EVENTS
Sacred Self Care with Plant Medicine
Thursday, Decemeber 3rd (two time options)
Online via Zoom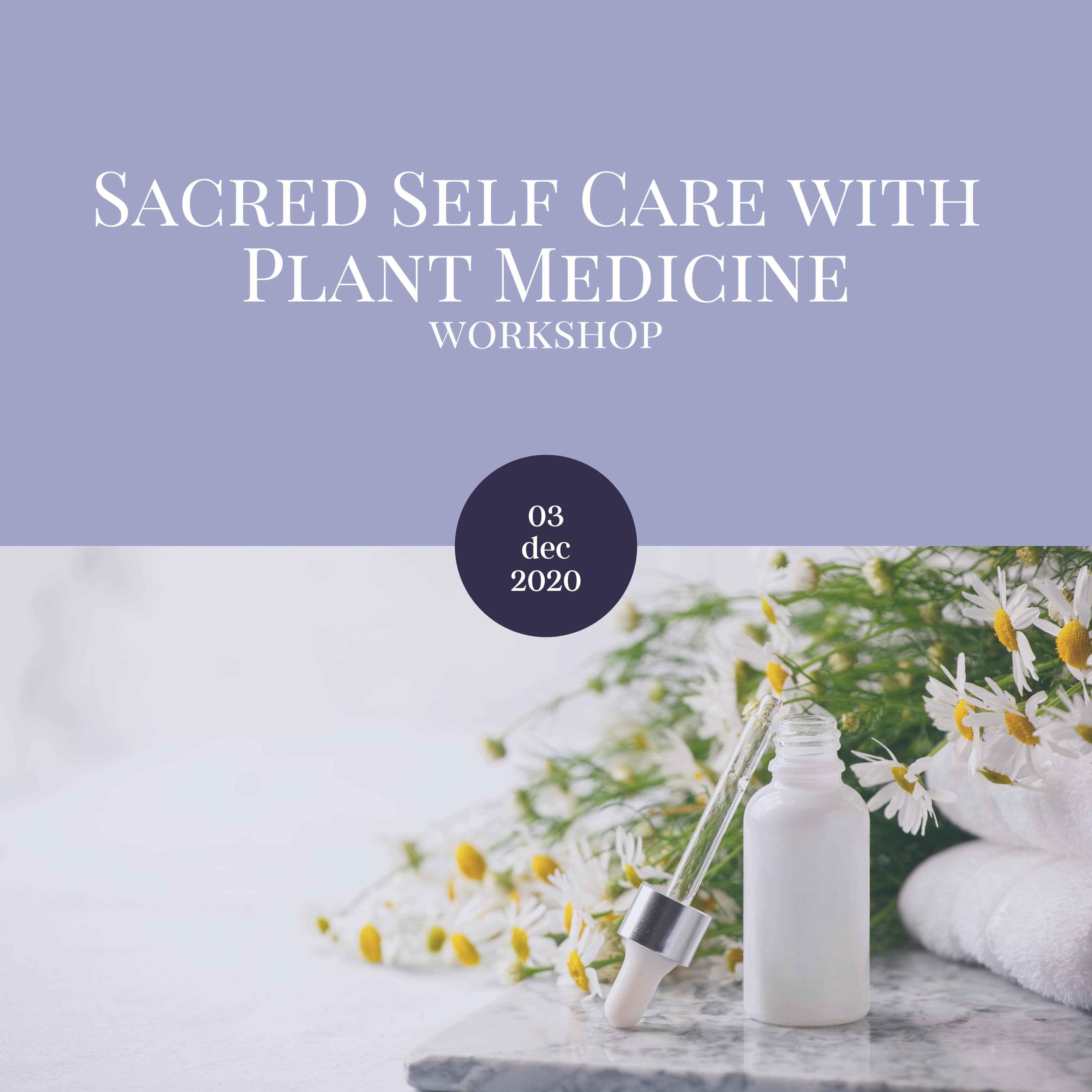 Claim your space at right here!
How many of us, with the best of intentions of a calm & peaceful day, end up frazzled and overwhelmed by dinnertime (or maybe even breakfast time?)
How many of us have some great self-care practices that we know, but rarely actually use them?
How many of us long for a shift in our lifestyle so that we can deeply connect to our inner Self and a sense of calm and peacefulness?
Plants can teach us a lot about this. They show up exactly as they are, and they take all the time, energy, and resources they need to grow and flourish as best as they can. Unapologetically. We can learn a lot from our Plant friends. Yet as winter draws near, we may feel it's a little harder to connect with them. It's dark early, it's rainy and cold, and motivation to get out for a chilly walk in the woods may not be at the top of the to-do list.
Thank goodness for the many ways we can still connect with the medicine of Plants in our homes.
We can craft our own self-care practice with the help of these wonderful Plants.
Who has ever felt the healing benefits and instant change of state from a simple cup of tea and a pause in the day? Yet we can go so much deeper with working with the Plants as we reclaim our sacred self-care practices.
In this online workshop on December 3rd, Kassandra Sison and Lisa Matthews will be sharing:
How to bring the medicine of Plants into your self-care practices

All about Flower Essences and Essential Oils…(are they the same thing? A little hint: nope!) as well as other accessible ways to bring Plants into your home.

How self-care is no longer an optional "nicety" in the day, rather it is a sacred and soulful way to bring more ease, calm, and focus into the day.
Who is this online gathering for?
Those who know self-care is important, yet also put it on the back burner a little too often.

Those with a love of plants, nature, and self-growth.

Ambitious Highly Sensitives who are prone to over-doing it in a day.

Those with kids who know they need to care for themselves as their own person first…instead of being in Mom-mode 100% of the time.
Registration: Your investment to join is $25 CAD.
Each person will be entered into a giveaway to receive either a flower essence blend, tea, essential oil infused candle, spray, or roller. (Shipping included in How many of us, with the best of intentions of a calm & peaceful day, end up frazzled and overwhelmed by dinnertime (or maybe even breakfast time?)
Date: Thursday, December 3rd There are TWO options for timing, choose which suits you best! 10:30am to 12:00pm or 7:00pm to 8:30pm PST
Claim your space at right here!
About Kassandra Sison
Kassandra Sison is an herbalist and the founder of Wildflower Botanicals & Gifts, a small shop that uses botanical ingredients and nature's gifts to help you find some peace, balance, and beauty in your day. A former marketing executive, and busy mom of two, Kassandra is passionate about avoiding burnout and creating healthy routines, and boundaries.
Instagram: @wildflowershop.ca
About Lisa Matthews
Lisa Matthews supports Highly Sensitive People (HSPs) who are on a conscious journey of discovering their gifts and purpose while building an intentional life. Lisa is a Self-Development Coach for Highly Sensitive People, a Registered Craniosacral Therapist, and a Flower Essence Practitioner. She's been in the healing arts for over a decade with a background as a Registered Nurse.
Her own healing journey, from persistent (aka chronic) pain to deep anxiety after a challenging spiritual awakening has taught her more than any book or course ever could. When not teaching online classes or in client sessions, you'll likely find Lisa on her skis, snuggling her cats, or walking in the forest talking to the trees.
Connect with Lisa: Insta: @CombinationHealing FB: Highly Sensitive Soul Sanctuary