EVENTS
Intuitive Plant Connection Workshop
Friday, August 27th at 12:00pm (Online) and 6:30pm (In-Person) PST
Two options: *In-Person & *Online via Zoom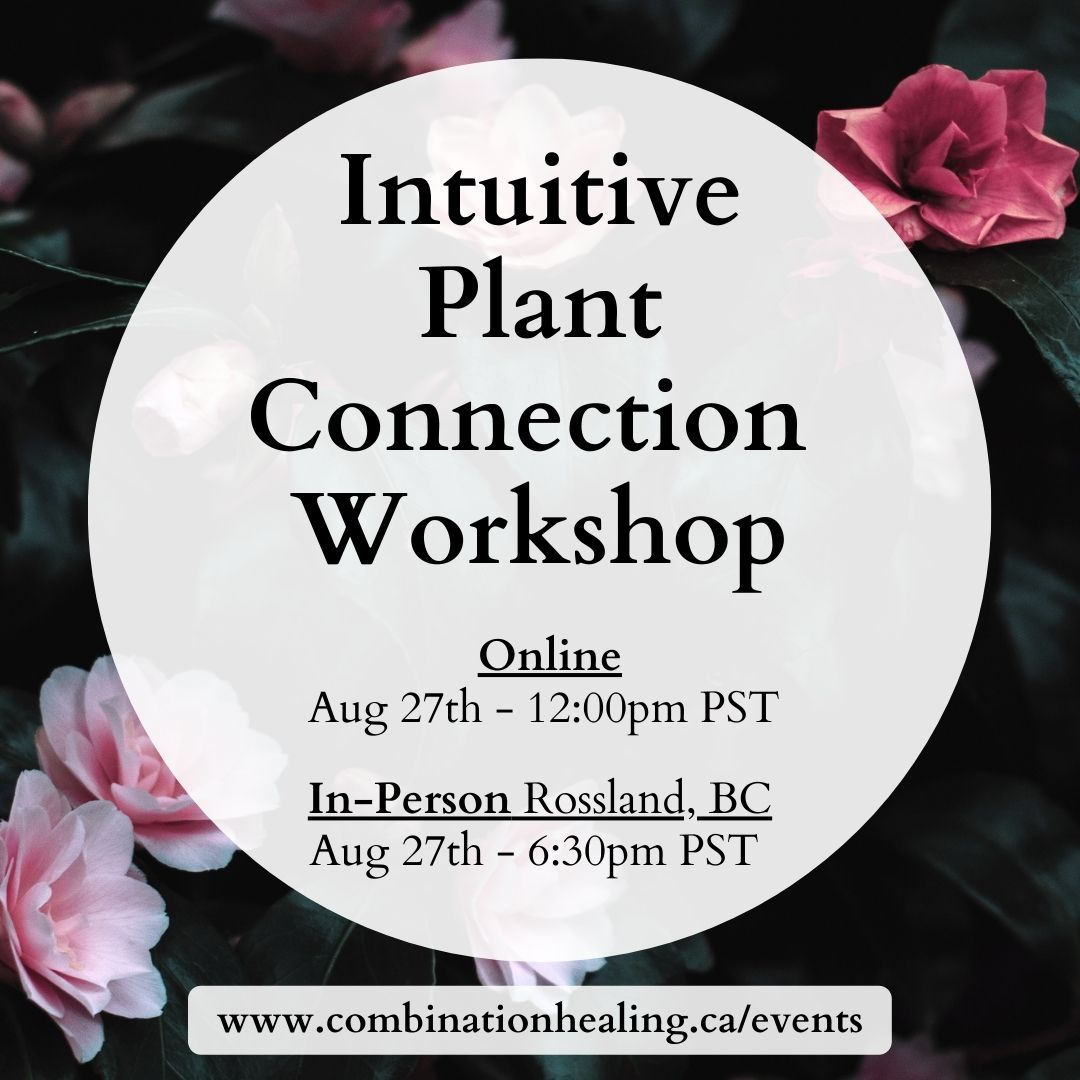 You can claim your space by heading here for the Online or here for the In-Person Circles
Have you ever been captivated by a flower?
Or drawn to a plant, and you weren't sure why?
Perhaps you want to deepen your intuitive abilities and you also love plants, so working with both sounds like a blast to you.
If you answered yes to any of these, then this workshop is for you :)
The Intuitive Plant Connection Workshop will start with a guided meditation and a sharing circle before settling in for the theme of the night.
These gatherings are a chance to step outside everyday life into a more intentional and self-reflective time within the power of a Highly Sensitive community.
In the Intuitive Plant Connection Workshop, we'll be exploring how to:
receive intuitive messages from plants

use your body as a way to understand a plant's medicine for you

deepen your relationship to the wonderful plants and flowers that are all around us.
Join us for a nourishing evening where we deepen into the richness of connection, explore our own inner truths, and tune into the cycles of nature. Weaving heartfelt connection, intentional living, and Self-growth within a sacred community.
Who is this Circle for?
Highly Sensitive People, Empathic Souls, and Intuitives

Those who wants to explore energy and spirituality, their physical body and their soul

Sensitives walking a spiritual path, living an everyday kind of life
This circle is open to all levels! There is no "expert" here, we are all beginners :)
If you resonate with the quote "We are spiritual beings having a human experience"(by Pierre Teilhard de Chardin) and are looking for connection and community, then this Circle is for you.
If you're not sure if you're a a Highly Sensitive, have a listen to the Highly Sensitive Soul Podcast's first episode where I share how you can tell if you have this wonderful trait.
Deets
TWO Circle options
Online via Zoom: Friday, August 27th from 12:00pm to 1:30 PST or so (please plan on 1:45pm as sometimes a few extra minutes is nice).
Save your spot for the Online Circle here.
In-Person Rossland, BC: Friday, August 27th from 6:30pm to 8:30pm PST **limited numbers due to covid restrictions
Save your spot for the In-Person Circle here.
Your investment for this circle is $20.00 CAD
Upcoming Circle Dates:
August 27, 2021

September 24, 2021 (Autumn Equinox Rituals)
You can claim your space by heading here for the Online or here for the In-Person Circles