EVENTS
Syncing Your Menstrual Cycle with Your Business
Wednesday, February 17th from 12:00pm to 1:30pm PST
With Ariana Fotinakis of the 5D Business Collective
Online via Zoom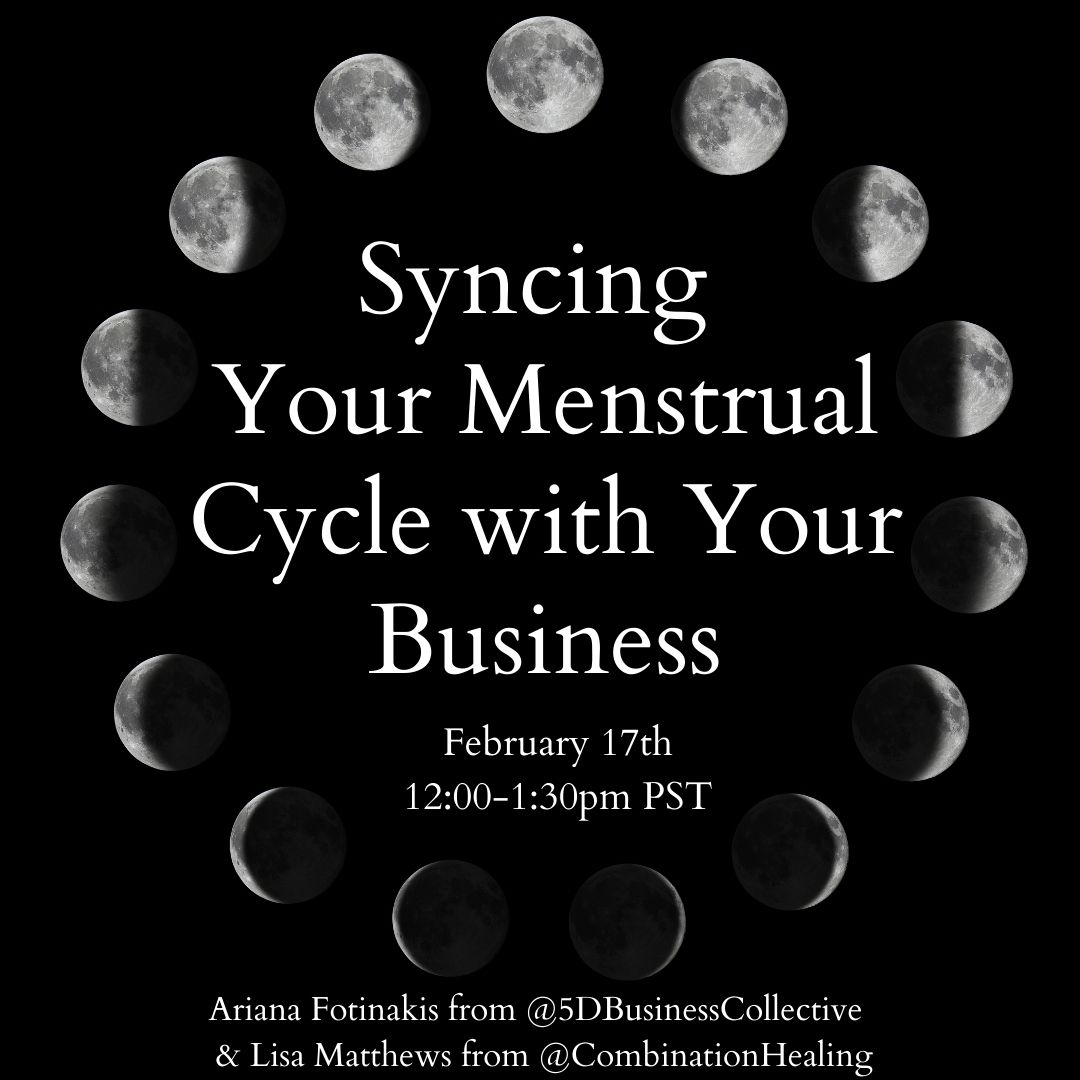 You can claim your space by heading right here
Learn how to become your own productivity system by understanding how your menstrual cycle influences your relationship to your business.
If you've tried all the productivity systems and still haven't felt like you've been able to find your flow in business, you're going to love what we have for you!
Join Lisa Matthews, HSP Coach and Flower Essence Practitioner, and Ariana Fotinakis, Breathwork Facilitator and Conscious Business Coach, for this 90-minute workshop that will teach you how to tap into the wisdom of your menstrual cycle so you can find more ease, creativity, and productivity within your business.
You Will Learn:
About the four seasons and their connection to our menstrual cycles

How we use menstrual wisdom within our own lives and businesses (as Highly Sensitive People aka HSPs!)

Practical tips on how to start tracking your own cycle and harnessing the power of the information you gather
-How flower essences can support you during your moon time
What to do if your cycle likes to follow a different rhythm each month
This gathering will be a combination of knowledge-sharing and self-reflection with lots of time for questions! Be sure to bring your notebook and your favourite cozy beverage.
A Zoom link will be sent out both the day before the gathering as well as the morning of.
To Register:
You can claim your space by heading right here.