EVENTS
Winter Solstice Gathering
Saturday, December 19th from 6:30pm PST to 8:00pm PST
Online via Zoom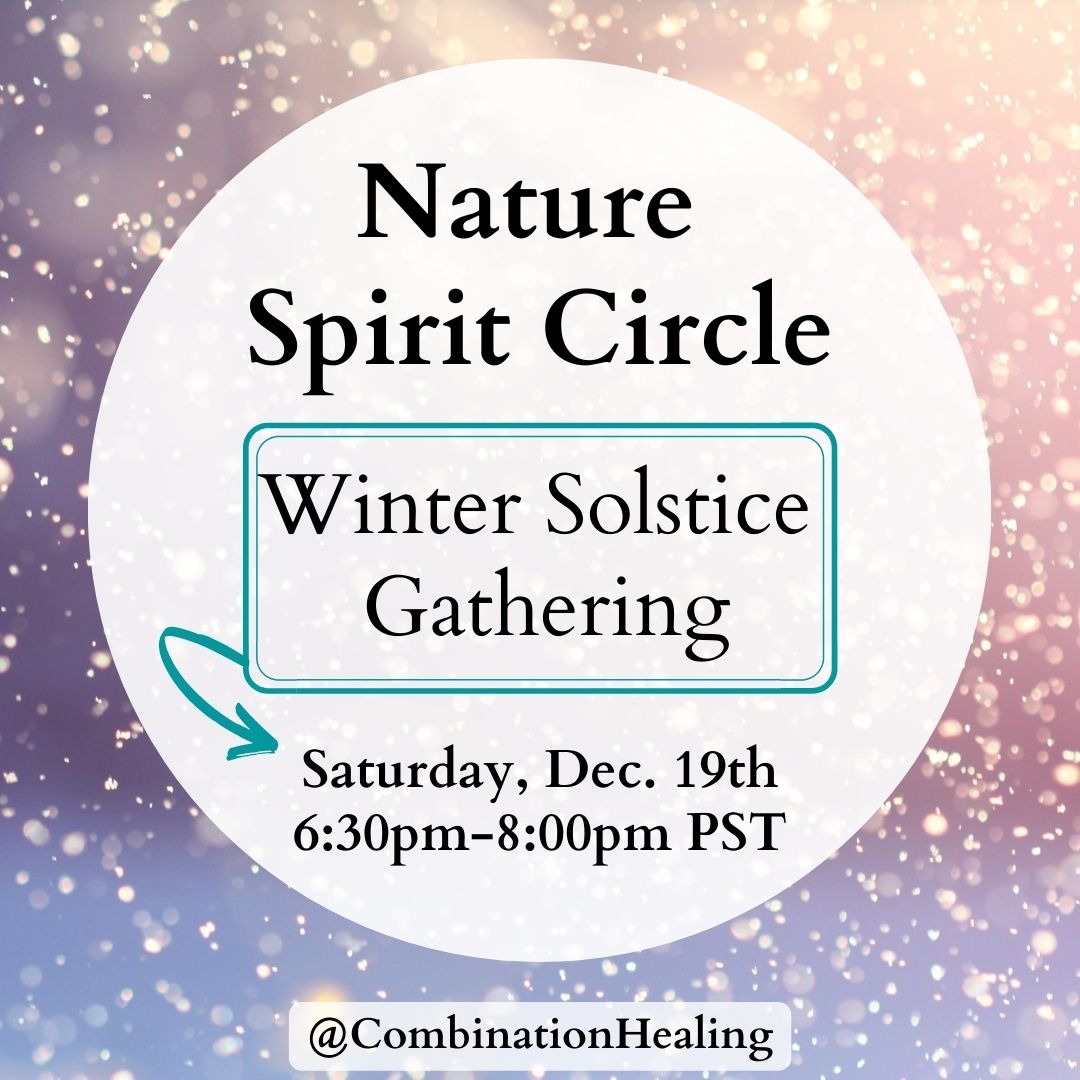 You can claim your space by heading right here
Welcome to the first Nature Spirit Circle.
I've been weaving together the wisdom of Nature's seasons as a guide to intentional living for some time. Throughout the years this has always been a part of circles I'd held.
Since March and the slowing down of everything in person, I haven't held my regular monthly gatherings. And lately I've been feeling called to re-form them….and so I present this new gathering called:
Nature Spirit Circles
For those that dream of days in the woods, of time spent in Nature, and of connection with like-hearted people.
Most of my previous circles have been for women only and I've had more than one man reach out to ask for a gathering they can join as well, so know this is now open to those that identify as she, he, they.
I'm SO excited to be bringing back a monthly circle again. A deeper chance to come together in community. Know you can come every now and again when it calls, or every month.
Our first gathering will be celebrating the Winter Solstice.
A time to rest, to pause, and to reflect. This of all years has provided us with perhaps a different way of life. Let's enter into this liminal space with an intention to pause and hear our visions, our dreaming for the new year…
Weaving heartfelt connection, intentional living, and Self-growth within a sacred community.
Join us for a nourishing evening where we deepen into the richness of connection, explore our own inner truths, and tune into the cycles of nature.
The Nature Spirit Circle will start with a guided meditation and a sharing circle before settling in for the theme of the night. This month, we'll be focusing on Winter Solstice.
A chance to step outside everyday life into a more intentional and self-reflective time within the power of community.
Who is this Circle for?
Nature lovers…those who want to learn more about the wisdom of Nature to bring it into their lives

Highly Sensitive People, Empathic Souls, and Intuitives

Those who wants to explore energy and spirituality, their physical body and their soul

People walking a spiritual path, living an everyday kind of life.
If you resonate with the quote "We are spiritual beings having a human experience"(by Pierre Teilhard de Chardin) and are looking for connection and community, then this Circle is for you:)
Details
Saturday, December 19th from 6:30pm PST to 8:00pm PST
Online via Zoom
Your investment for this circle is $22.00
Please have a journal and pen handy as well as a cup of something warm for yourself.
To Register:
You can claim your space by heading right here.
I so look forward to sitting in circle with you and celebrating the Solstice together!