EVENTS
Inner Healing Circle
Starting Friday, May 17, 2019 from 6:30pm to 8:30pm
Combination Healing (Rossland, BC)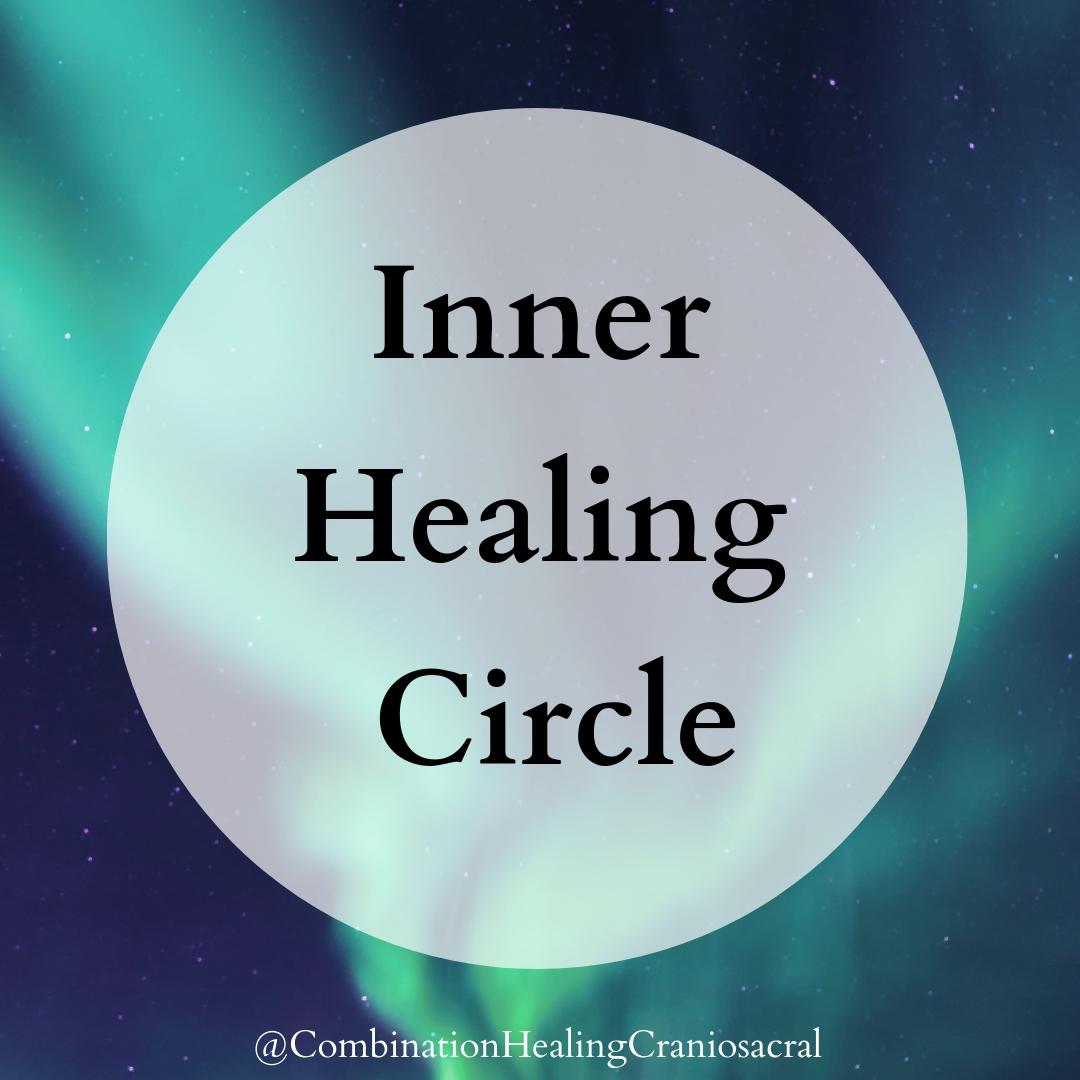 Weaving body awareness practices, guided meditation, and Spiritual growth within a sacred community.
The Inner Healing Circle is for those walking a healing path. Whether you have a chronic condition, persistent pain, or are recovering from an accident.
Being unwell can cause immense isolation, or avoidance of social catch-ups to avoid the inevitable "So, how are you? Are you better yet? Can you bike/ski/run yet?" Those questions, though well-meant, get very tiresome as they seem to be a constant reminder of what you may not currently be able to do. I get it. I've been there.
Walking a healing path is not for the faint of heart, and yet, we don't exactly sign up for the difficult times ahead. However, there are also enormous gifts to be found during this time in your life. A breaking down of one identity, of old patterns, of unhelpful habits, opens up the space for you to discover who you truly are.
This is a Circle for those that would like to learn more about themselves on a physical level (we'll dive into the neuroscience of chronic pain), as well as an emotional and a spiritual level.
Healing and curing are two different things. One moves us more towards our expression of wholeness. Whereas the other is concerned with simply eradicating the symptom or problem. It is often the body trying to tell us something…What if your body is doing the absolute best it can, given the circumstances, and yet your symptoms are its best way to "contain" what the problems are.
Coming to this Circle does not necessarily promise direct answers to you on what caused your health challenges. We don't actually even need to know those to heal, though it can be helpful of course. Coming to this Circle will give you space and time to explore some of the inner healing available to you, within a group of people going through a similar journey.
Some evenings will be light-hearted, with crafting and laughter. Others may feel a bit heavier as we go on a journey to discover what we need to transform about ourselves. Each evening will have a different theme for this monthly gathering.
Our themes will span:
Connecting with your Inner Healer
Releasing Old Identities to Welcome in New Wholeness
The Neuroscience of Persistent Pain
The Chakra System as a Map of Consciousness
What are the Gifts of this Time in Your Life?
Life Balance and Your Gifts
Trauma and the Nervous System
Self Care and Resourcing for your Body Mind and Soul
Energetic tools for the empathic, intuitive, and Highly Sensitive Person
Crystals, Flower Essences, and more
The Inner Healing Circle honors the healing wisdom within you, and around you. We will have a number of guided meditations to both strengthen your body awareness, and to intuitively connect to Helping Spirits. Whether these be Plants, Animals, Ancestors, or something else.
We'll also of course be diving into self-care practices and ways to nourish ourselves.
The core intention holding this group is to discover more of our Self, who we are underneath our symptoms, and to delve into our wholeness on our healing journeys. As we are interconnected beings, meeting together in circle, within community is a particularly potent way to do this.
What will a Circle look like?
Our time together will consist of a sharing circle, experiential exercises, guided meditations to deepen our body awareness as well as meditations to interact with our psyche, and much more. There'll be tea, crystals, and yummy snacks of course :)
This Circle is for those who walk a spiritual path, yet also live an everyday life. Those that are drawn to the unseen realms, the energetic world we are immersed in yet also live a grounded life doing everyday, ordinary things. It's also for those drawn to crystals, oracle cards, and guidance from spirit guides as well as exploring being grounded in their bodies.


\
---
Registration Details:
A series of monthly gatherings starting on Friday, May 17th from 6:30pm to 8:30pm
The Inner Healing Circles will be located at 1771 Nevada Street
Your investment is $15 per Circle. If finances are an issue, then I'm holding a spot for you! Just get in touch at lisa@combinationhealing.ca if this is you.
Register right here or send me an email at lisa(at)combinationhealing.ca if you have any questions!