EVENTS
Energy Medicine Masterclass
October 4th to October 16th Online
I'm honoured to be speaking on Flower Essences in this wonderful event!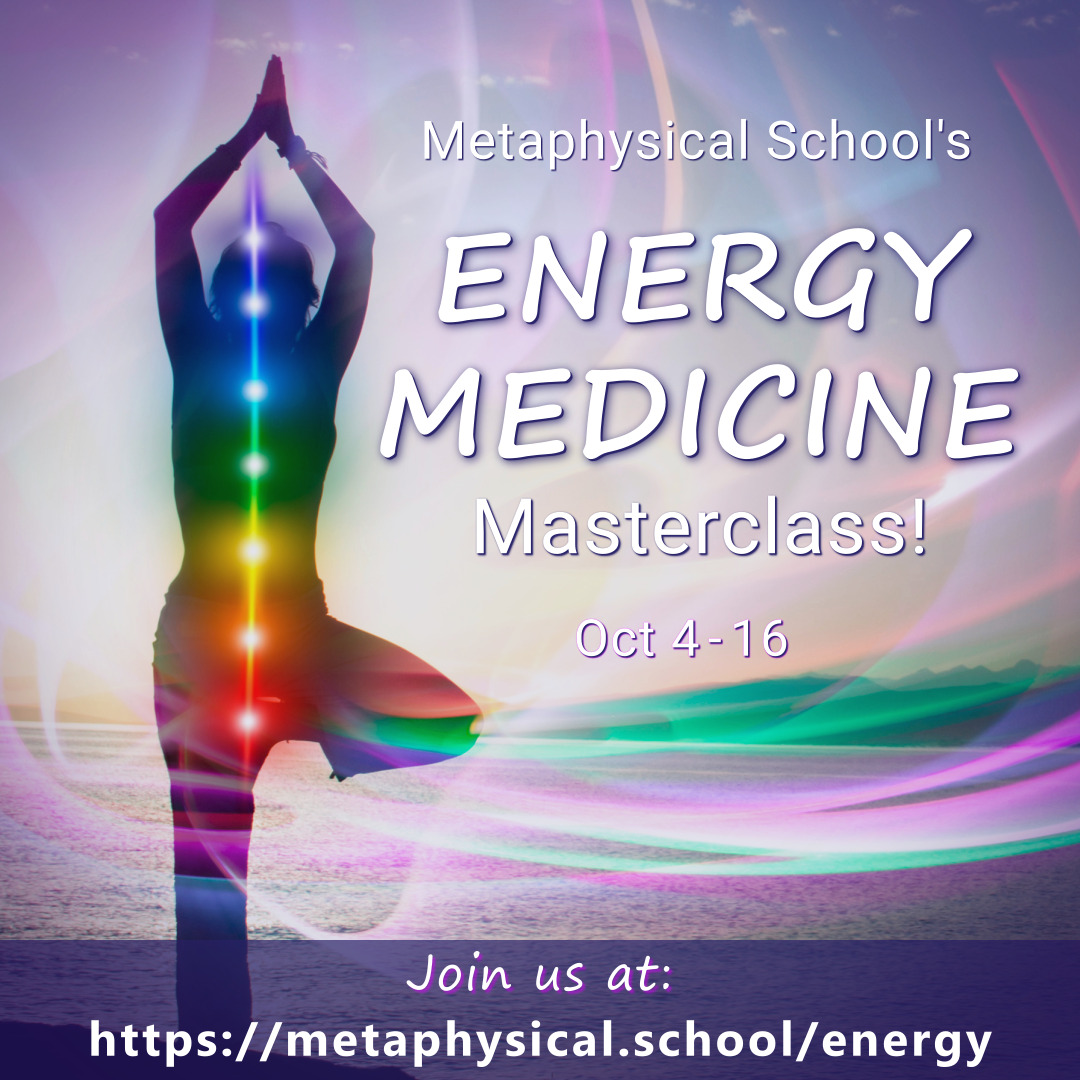 Join us for Metaphysical School's
✨ ENERGY MEDICINE Masterclass ✨ Oct 4-16
I'll be speaking in the Healing with Nature & Plant Energies webinar on Spiritual Growth with Flower Essences.
The ENERGY MEDICINE Masterclass offers HEALING for your WHOLE self with tangible tools and techniques from over 20 powerful energy healing modalities to restore optimal health, harmony, and balance to your LIFE!
This Masterclass is for anyone and everyone…
🌀 Curious about exploring a WIDE variety of energy healing modalities
🌀 Wanting to WHOLISTICALLY heal their physical, emotional, mental, and spiritual bodies
🌀 Interested in adding powerful practices to their healing TOOLBOX
🌀 Seeking to gain trust and confidence in their healing SKILLS
🌀 Excited to CONNECT with energy healing experts and practitioners
🌀 Ready to EMBODY their mission as a Healer or progress further along this soul path
The Masterclass includes:
✨ Lifetime access to all 6 webinars with 16 Speakers
✨ Post-webinar Zoom Calls for personal support and Q&A
✨ A private Facebook group to connect with our Speakers and share your experiences
✨ Supplemental integration & implementation activities for each webinar topic
✨ BONUS material including extra videos, guided meditations, and MORE!
You'll learn TANGIBLE tools and techniques to not only heal yourself but others as well so that we can all feel healthier, happier, and more whole! The Masterclass webinar topics include:
Healing with Crystal & Sound Energies

Healing with Human Energies

Healing with Reiki, Moon & Spirit Energies

Healing with Shamanic & Elemental Energies

Healing with Nature & Plant Energies

ENERGY MEDICINE Q&A
💥 Your investment is ONLY $88 USD!
Over 9 HOURS of healing wisdom AND extensive personal support!
For more details or to purchase the Masterclass, visit:
A note that this is an affiliate link given to me as a speaker, using this link does not add to your ticket cost, it simply supports my work. Just wanted to let you know! Thanks