EVENTS
Celebrating Summer Solstice - Awakening HSP Circle
Wednesday, June 16th, from 5:30pm to 7:00pm PST
Online via Zoom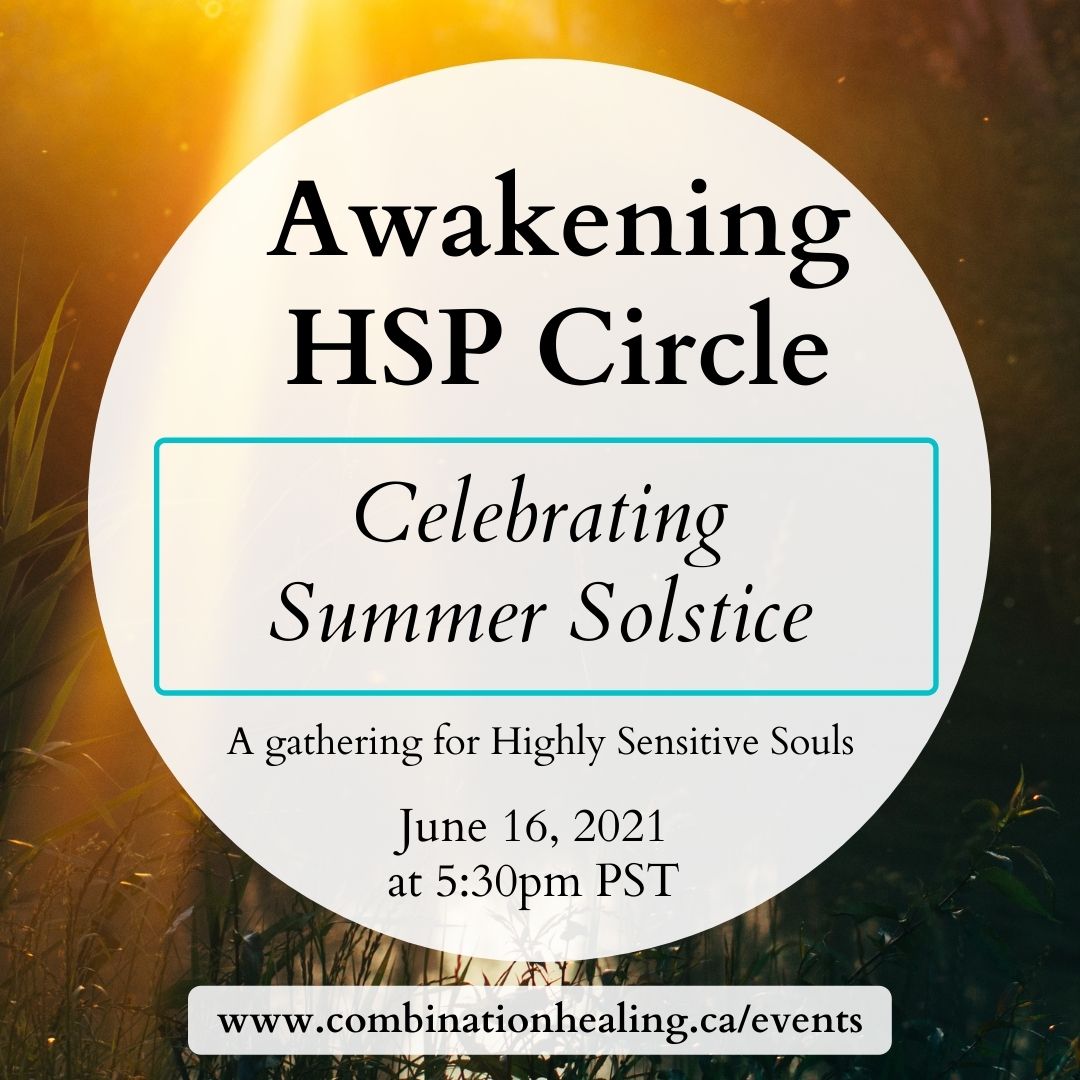 You can claim your space by heading right here
Welcome to the Awakening HSP Circles, a monthly gathering for Highly Sensitive Souls who are exploring their spirituality.
Weaving heartfelt connection, intentional living, and Self-growth within a sacred community.
Join us for a nourishing evening where we deepen into the richness of connection, explore our own inner truths, and tune into the cycles of nature.
The Awakening HSP Circle will start with a guided meditation and a sharing circle before settling in for the theme of the night.
This month, we'll be celebrating the height of summer on the Earth calendar, Summer Solstice. We're gathering a few days before the Solstice so you can also learn Nature-Based Rituals to do right on the day!
These circles are a chance to step outside everyday life into a more intentional and self-reflective time within the power of a Highly Sensitive community.
If you're not sure if you're a a Highly Sensitive, have a listen to the Highly Sensitive Soul Podcast's first episode where I share how you can tell if you have this wonderful trait.
Who is this Circle for?
Highly Sensitive People, Empathic Souls, and Intuitives

Those who wants to explore energy and spirituality, their physical body and their soul

Sensitives walking a spiritual path, living an everyday kind of life
This circle is open to all levels! There is no "expert" here, we are all beginners :)
If you resonate with the quote "We are spiritual beings having a human experience"(by Pierre Teilhard de Chardin) and are looking for connection and community, then this Circle is for you:)
Deets
Wednesday, June 16th, from 5:30pm to 7:00pm PST
Online via Zoom
Your investment for this circle is $22.00 CAD
OR
Bring a friend and both of you join for $35.00 CAD total (message me directly for this option at lisa@combinationhealing.ca :)
Please have a journal and pen as well as a cup of something warm for yourself to enjoy.