EVENTS
Feminine Productivity
Free Replay Available Now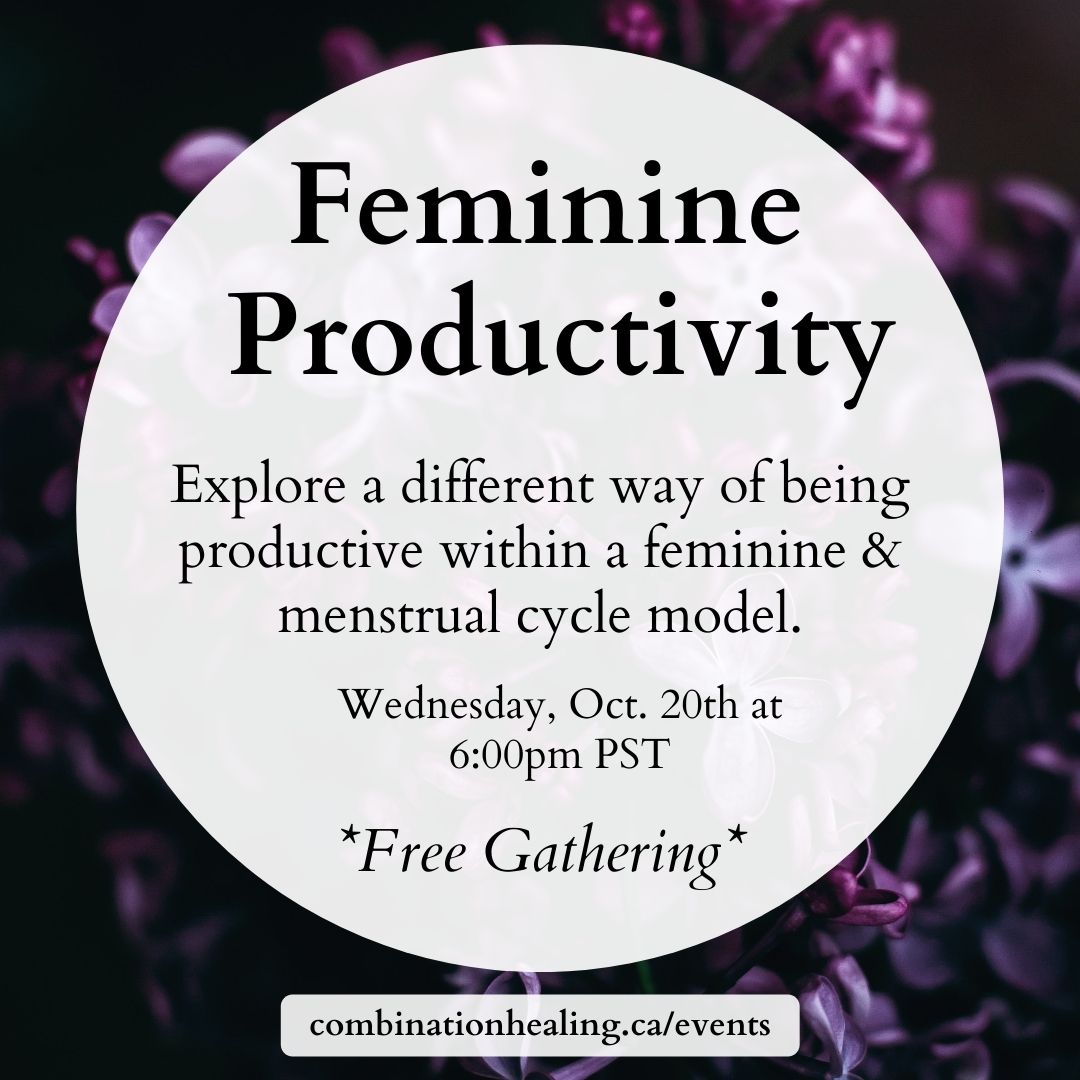 Explore a different way of being productive within a feminine & menstrual cycle model.
Alright people with periods, who here is tired of the message that you have to productive all the time.
What's up with that anyway?
(Yes I know we're in a leftover schedule of the Industrial Revolution and a patriarchal way of approaching work.)
It's time for an upgrade.
Who here has felt fried by the end of the week? Or felt a sense of dread about Monday morning (if you're working a regular Monday to Friday, 9-5er that is)
Have you ever felt so on-fire with your work some days, full of creative ideas and zest, and other days feel completely "unproductive" and guilty about that?
Well, if you're a person with a womb, it just might be because you're on a different timetable than those born without one.
What if there was a different way to plan your days? A way to feel joyously productive and blissfully restful?
A way of looking at a broader cycle than just a daily one (yup, I'm talking about your menstrual cycle here ;)
I'll also spend a few minutes sharing more about the Menstrual-Wise Collective, which starts in November, and is allll about a different way of living our lives in a cyclical way.
Who's this free gathering for?
This is especially for you if you're Highly Sensitive, and doublely for you if you own your own business or practice.
All Highly Sensitive Entrepreneurs that want to embrace a more feminine and rhtyhmic way of working in their businesses, I invite you to join us in Feminine Productivity.
All those who simply want to dive into a different way of working with their energies, than I invite you to join as well. Ya don't have to have a business to benefit from this knowledge!
It's free, it's fun, and we're gonna dive deep into a more matriarchal way of living life.
When is it?
Wednesday, October 20th, at 6:00pm PST
Update: You can access the recording of this workshop by signing up right here  
How much is it to join?
There's no cost! Join this gathering for free. Feel welcome to bring a friend who might like this as well!  
You'll also be automatically added to the Menstrual-Wise Collective waitlist (which I'll tell you a little more about during our time together)