HIGHLY SENSITIVE SOUL PODCAST
Creative Power from Dandelion Flower Essence
Discovering a gentler and more inspired way to make decisions
January 22, 2018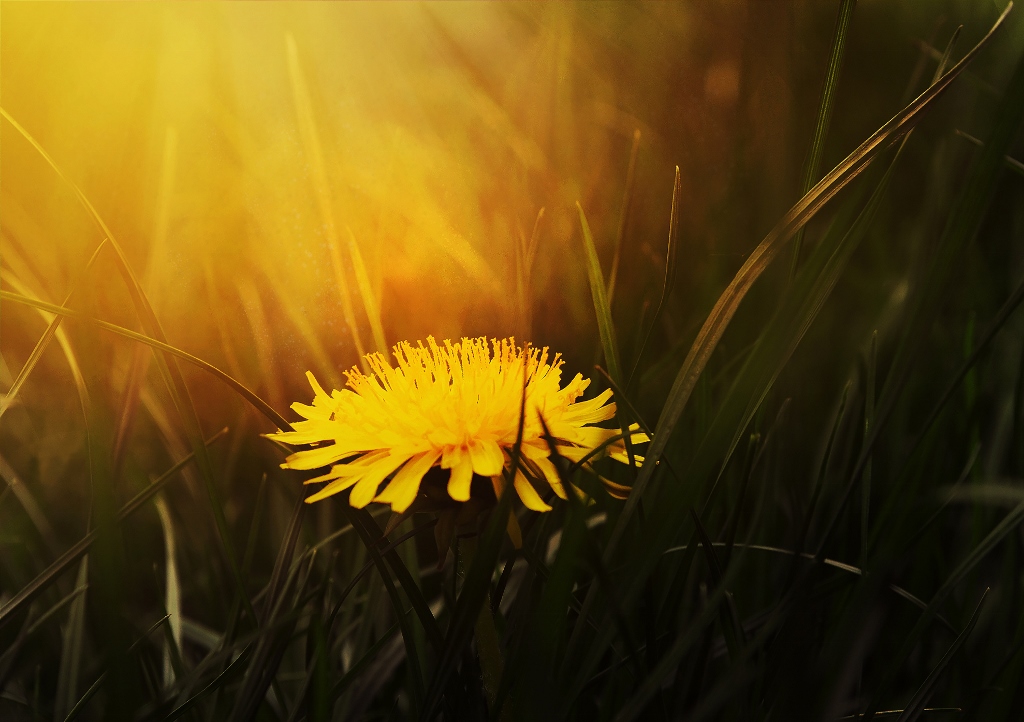 Flower Essences are one of the best forms of plant medicine I have stumbled upon as a highly sensitive person (tea is pretty high on my list haha).
If you have no idea what a Flower Essence is then it'd feel free to start right here. Or if you wanna hear all about these rad yellow flowers, read on!
I want to share a bit more about my experiences with Dandelion Flower Essence. It's one I made this past summer, and this plant just about called my name from across the woods. I felt so drawn to where they were, I actually walked out of the forest I was in and down this little path and voila, there were the Dandelions. Almost smiling that I listened to their call.
This isn't the first time I have found Flowers to make essences from in this way, but I so love it when they do call me like that. It's like I'm walking along and have no idea at first who's calling. Though Dandelions had been orbiting in my mind the past little while as it was. So I was very excited to be making an essence out of what is usually thought of as a weed.
(Side thought: if a plant grows in abundance locally, could it just possibly be that we could use some of its medicine OR that it has something to teach us??) Ok back to the Dandelions…
I've been taking this Flower Essence for about a week now. At first I noticed a rich, full, expansive feeling in the front of my chest and mid belly region (especially my solar plexus which is always a good start) when taking it.
And on other levels, well, I didn't notice anything the first few days. And then, wow. Does this Essence ever connect me to deeper and deeper feelings of personal power.
But what does that even mean anyway? I hear it all the time, personal power, and sometimes it hasn't made more than theoretical sense to me. I get what they are saying…but some days just wasn't sitting IN my power, the felt sense of the authority within me, to choose where I want to go, just wasn't there all the time.
Right now, I feel plugged into this sense of inner momentum, this feeling that I can make decisions (ha what a novel idea). Just make them and go with it. It might not be the best decision, but I can't always know that at the time and sometimes just have to start somewhere!
So while I also use Scleranthus Flower Essence specifically for decisiveness, this is almost like the pre-cursor confidence to really sinking in to MY power to decide. To choose a direction. To go for it. And not in a hard-edge, muscle through it kind of way…this Essence is connecting me to a more creative flow.
I'm also noticing some fears being melted away (some faster than others), like the fear of being seen for who I truly am, in all my wildness and all my intuitive-ness. Who knows, maybe I'll even share more about my psychic and spirit work now ;)
I believe the Flowers work on many, many levels. I believe they can attract a person to additional resources outside themselves as that person's energy field changes.
It's like I'm attracting these other avenues that also foster this inner sense of momentum and power. One was a podcast that I had a few synchronicities too even before listening (check out episode 14 of So You Think You're Intuitive.)
The other thing that popped up is a book called "The Spark: Igniting the Creative Fire that Lives within us All." It's rooted in the amazing-ness that is the Cirque du Soleil and I've devoured this book in basically one sitting. So. Awesome.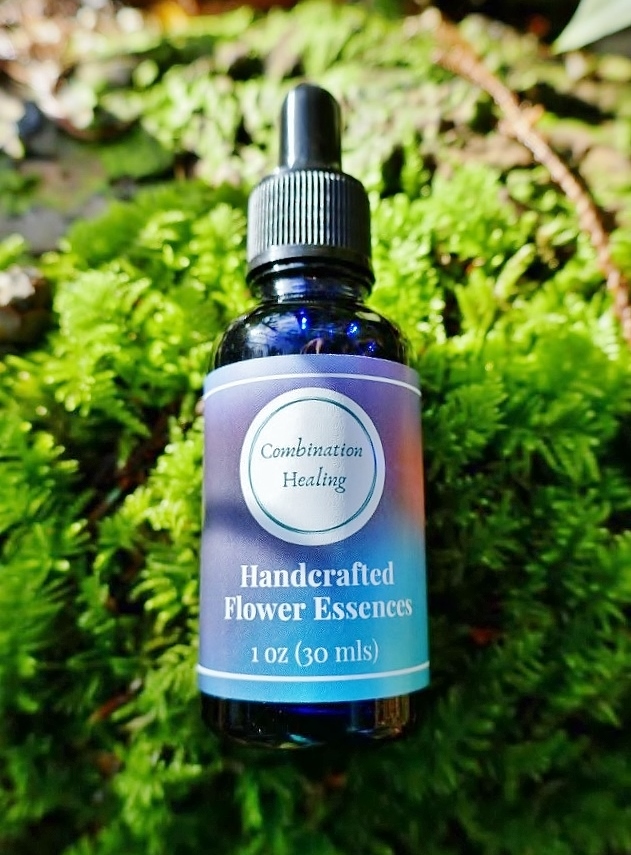 After making an Essence, I'll do a shamanic journey to the spirit of the flower to learn more about it and its healing properties. Here's a few elements of that journey:
"I help you find the creative solutions, the ones you've never even seen before, in order to get around obstances and to continue on in your path." Think of all the creative places that Dandelions grow eh?
Qualities: persistence, tenacity, ability to keep walking, even when you don't now which path to take.
Dandelion helped me symbolically walk up a mountain in this journey, though we didn't take the route I'd first thought (you know, the one that goes straight up). Instead, we took the easier path (huh, what an idea).I was surprised by how gentle Dandelion was, it was much more about walking the path a little at a time then one big push.
Also a little tidbit: that Dandelion Flower Essence can help you use energy in a measured way, so it would be very good for people who tend to "overdo" things such as recovering Oak and Rock Water types (head on over right here down the bottom of the page to see what those Flower Essences are all about).
Dandelion is helping me connect to my inner sense of power that makes me say, I can choose this. I can try this. If I fail, well, there's learning in that too but my goodness it's time to let go and just give it a shot! Hello momentum.
And so. Here I am. To be seen and to share with the hope and the trust that this will ignite something in you too.
If this calls to you, just get in touch with me. We'll get some Dandelion Flower Essence straight over to you too!